Situated in the midst of Snug Harbor Cultural Center and Botanical Gardens, Celebrate at Snug Harbor is New York City's best kept secret. A truly unique venue where world-class architecture, ethereal botanical gardens and artisanal cuisine come together to create the picture-perfect setting for your special day.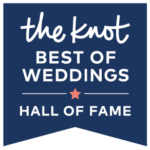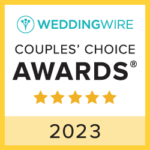 Celebrate at Snug Harbor sits on 83 acres of impeccably stylized gardens paired with Greek Revival, Beaux -Arts, Italianate and Victorian buildings. Couples can exchange vows in one of our many botanical gardens, such as the Rose Garden and Tuscan Garden. These settings provide a serene and beautiful atmosphere. The White Garden or Chinese Scholar Garden can be used alongside the newly renovated Tented Pavilion to create a picture perfect outdoor experience. Ideal for weddings and larger receptions is the formal Great Hall featuring 40-foot ceilings and Palladian windows. The cozy old-world charm of the Lower Great Hall is perfect for the cocktail hour of an event celebrated in the Great Hall or to host a smaller, less formal event.
Our team of Event Designers work closely with clients to design and produce "one of a kind" events. We want your event to truly be unique to you. From start to finish, it is our mission to make sure your vision comes to life so your expectations are not only met, but exceeded.
Celebrate at Snug Harbor is the perfect location to get married or host an engagement party, birthday party, anniversary or baby shower.
At Celebrate, we are inclusive and welcome to all. We understand each couple is unique. We work closely with clients to craft the perfect experience for your special day. Celebrate is pleased to celebrate weddings and special occasions for the LGBTQ+ community, Jewish community, as well as traditional Indian and Chinese ceremonies
Vincenzo Manfredi
August 24, 2021.
Adrienne Pullano
August 19, 2021.
I don't know where to begin in describing the excellence of Celebrate at Snug Harbor. There are not enough good things to say about it. We truly felt that it was a once in a lifetime experience, and the most special day of our lives. And that did not happen by chance. It was due to the incredible hard work and superior service provided by everyone with Celebrate at Snug Harbor. Most of all, we would like to shout out Erin. You truly don't need a wedding planner when you have Erin at your service. She made every request possible, and was the most helpful resource and guided us throughout every detail of the process. Not to mention she is an absolute pleasure to work with. We were still able to have a joyful experience planning a wedding in the midst of a pandemic due to the professionalism and elite service from Celebrate at Snug Harbor. We knew that no matter what happened, they would make sure we had the best day. On to the day itself, the food was incredible! The cocktail hour garden and reception room were stunning. They spent extra time, went above and beyond, to print menus and signage that matched our theme and decor. The service that they provided my husband and me, as well as our guests, was world class. I could go on and on, but all this to say, you will be so happy to have chosen Celebrate at Snug Harbor as your wedding venue. It is the most beautiful site, and a flawless experience end to end.
Hartwell Lister
July 9, 2021.
Great staff, friendly nature.
Nate Bronstein
June 20, 2021.
Having our wedding with Celebrate at Snug Harbor was THE BEST decision we could have made for our big day. The sheer professionalism, attention to detail, and kindness of the staff, plus the natural beauty and splendor of the venue went WAY BEYOND our expectations. Our guests had an INCREDIBLE experience! First, the space is GORGEOUS. Our ceremony and cocktail hour were in the lush and vibrant Tuscan Garden, allowing our guests to celebrate among fountains, greenery and flowers. We then moved into the Great Hall for our reception, whose towering ornate 30ft ceilings were spectacular and provided great acoustics. The ambiance was warm and inviting, yet with nearly 175 people attending there was MORE than enough space for everyone and a huge dance floor. Second, the food is INCREDIBLE. Their experienced staff had everything from sushi and lobster rolls to fried chicken + red velvet waffle sandwiches. We can't emphasize enough the diversity of options and exceptional execution of everything they do. What's more, their kitchen is extremely accommodating with all dietary restrictions and has a delicious plant-based menu. Did we mention the fabulous open bar? Third—and the MOST important—what made Snug Harbor the best decision of our entire wedding planning process was their STAFF. Everyone is professional, funny, relaxed and ready to support you and make your day be the greatest day of your lives. John Ianniello (our event specialist) and his team now feel like lifelong friends to us. Like many Covid couples, we'd planned to have our wedding at Snug Harbor in November 2020 but had to move it to June 2021. In the process, John and team were nothing short of incredible, going so far out of their way for the smallest details to make our day perfect (and extremely safe!). When an issue inevitably happened with an outside vendor, we didn't have to lift a finger; John and Erin covered everything for us. What's more, we can confidently say that our wedding was extremely Covid compliant and safe thanks to the Celebrate team. Celebrate at Snug Harbor is simply the best wedding venue Staten Island has to offer, and is one of the best venues in New York City.
April Santos
June 15, 2021.
Celebrate at Snug Harbor was not even a choice on my list for our venue. It had come up and we decided to go and look. Boy, did it exceed our expectations. Staten Island is not known for a lot of positive things however, this venue is the secret gem, if not, the main reason why Staten Island is on the map to begin with. From Erin O' Keefe, one of the wedding coordinators, as well as her entire team (from her counterparts, the bartenders, the waiters, the attendances, maire d's and especially Emily), my now husband and I felt like we were royalty. I am a planner myself-so if there are any brides that are just as particular as I am, I am letting you know that Erin and her team are the DREAM team to make all your endeavors come true. For example, I wrote a 4 page (no spaces) in depth logistic summary that included the venue personnel, the photographer, videographer, DJ and florist. Celebrate and Snug dissected every line and every sentence to ensure that EVERY detail was met. During the engagement period to the actual wedding day, my father had passed away from COVID. I lost all ambition to plan a wedding and to celebrate this important day. When we had spoken to the venue in regards to possibly cancelling the big day, Erin and her team showed so much compassion to our family. Regardless that they are a business that strives on events, they were the most compassionate people during the time of me going through the emotions of death of my father. Without being obnoxious, they would call from time to time just to check in- no wedding talk but just to check in to see if I was alright. Some people may find that annoying but during the time of isolation and also working in the medical field, i thoroughly relished in their support. Now, the wedding day itself- all the weekends in May 2021 were beautiful and sunny...except for the weekend that we got married. It rained tremendously. However, this venue made me feel like the rain did not even exist. They were already pre-planning plan B in order to make sure to stay consistent with time and they found locations on the grounds to make sure I had amazing photos. My team- Erin and Emily and John stood in the rain- soaking wet to make sure that my husband and I looked like nothing phased us. With them by our sides, nothing actually did. The food from Relish Catering is amazing. We love the food! Our signature cocktails and open bar were greatly used during the wedding. The bartenders were fun and witty and our guests had a blast enjoying their drinks. The Great Hall, or as we call it the 9 3/4 room (harry potter reference), is as tall as a sky scraper but feels as intimate as a cottage. With the fire places lit and the candles aglow, our guests and us felt like Snug Harbor embraced us that night. Our ceremony was held downstairs. We were supposed to have it in the Tuscan Garden but with the rain, we relocated. I did not have much to say in regards to the ceremony because the team pulled it off. They understood the vision, the feel, the vibe that we were trying to emulate. If you are looking for a great wedding on beautiful grounds, then choose Celebrate at Snug Harbor, where the gardens and the flowers show endless beauty. If you are looking for a perfect wedding that can overcome any situation, including downpour of rain and 40 degree weather in the month of May, then choose Celebrate at Snug Harbor. You will not regret anything. Emily, John and my favorite Erin will not ever let you down!
My husband and I got married at Snug Harbor in May 2021 and we had such an amazing experience. John was our coordinator and Shelby was my bridal attendant. John worked with us from the day we booked to the day of our wedding and even after. To be honest, a main reason we chose Snug Harbor was because of John and how personable he was. We trusted him and he came through. He made planning the wedding as smooth as I could have imagined and he helped make the day of our wedding as special as could be. The food was delicious and the service was attentive throughout he whole evening. Shelby was with me every moment making sure me and my bridesmaids had everything we needed. Many of our guests made sure to express to us in the following weeks that our wedding was the best wedding they had ever attended. Every detail was on point. We couldn't have chose a better place to commit our lives to one another before Almighty God.
Victor Shiu
June 3, 2021.
I am a wedding photographer and have seen many many venues with tons of coordinators and bridal attendants. Erin (coordinator) and Emily (bridal attendant) basically made me in awe when i was there to photograph the couple this past weekend. It was raining and it was not going to stop. From the moment i got there to the moment the night ended, they were there with a smile and was always to be found. They helped in such ways i never saw any coordinator or bridal attendant do. I just wanted to write that while snug harbor is a beautiful place to get married. Having erin and emily there for your wedding will put it over the top. Snug harbor is lucky to have found these two gems in this industry. I just want to give them credit where its due. Thanks again Erin and emily!!!!!!