Situated in the midst of Snug Harbor Cultural Center and Botanical Gardens, Celebrate at Snug Harbor is New York City's best kept secret. A truly unique venue where world-class architecture, ethereal botanical gardens and artisanal cuisine come together to create the picture-perfect setting for your special day.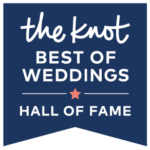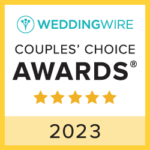 Celebrate at Snug Harbor sits on 83 acres of impeccably stylized gardens paired with Greek Revival, Beaux -Arts, Italianate and Victorian buildings. Couples can exchange vows in one of our many botanical gardens, such as the Rose Garden and Tuscan Garden. These settings provide a serene and beautiful atmosphere. The White Garden or Chinese Scholar Garden can be used alongside the newly renovated Tented Pavilion to create a picture perfect outdoor experience. Ideal for weddings and larger receptions is the formal Great Hall featuring 40-foot ceilings and Palladian windows. The cozy old-world charm of the Lower Great Hall is perfect for the cocktail hour of an event celebrated in the Great Hall or to host a smaller, less formal event.
Our Sales and Event Planning team will work closely with clients to design and produce "one of a kind" events. We want your event to truly be unique to you. From start to finish, it is our mission to make sure your vision comes to life so your expectations are not only met, but exceeded.
Celebrate at Snug Harbor is the perfect location to get married or host an engagement party, birthday party, anniversary or baby shower.
At Celebrate, we are inclusive and welcome to all. We understand each couple is unique. We work closely with clients to craft the perfect experience for your special day. Celebrate is pleased to celebrate weddings and special occasions for the LGBTQ+ community, Jewish community, as well as traditional Indian and Chinese ceremonies
Victoria Huang
July 3, 2023.
We had visited and spoken with several other venues prior to Snug Harbor, but from the moment we toured the grounds and met with the Celebrate team, we knew we had found our venue. Our very first phone call and subsequent tour with Josephine were easygoing yet professional, and she took the time to get to know us and answer all of our many questions. We never felt pressured or rushed, and it was a breath of fresh air when compared to some of the more sterile or generic conversations we experienced. This would be true for all of our correspondence with the Celebrate team, and we always felt like we were in good hands. On the day of our wedding, they were there to hype us up, calm our nerves, and remind us to eat, reassuring us that there was nothing to worry about. Our guests also raved about the food. Food was an extremely important factor for us when choosing our venue, and Relish Catering exceeded our expectations. The quality of food was incredible, and there was such a great variety of options to choose from when deciding our menu. Finally, regarding the space itself — it is simply beautiful. The grounds at Snug Harbor are unique and truly special. As a Chinese American couple, we were especially drawn to the Chinese Scholar Garden, and Snug Harbor was the perfect venue for us to honor both our cultures. We had an outdoor wedding, starting with our ceremony in the breathtaking Tuscan Garden, followed by cocktail hour at the Chinese Scholar Garden. Our reception took place in the Tented Pavilion, and there was ample space for our 145 guests to dance, socialize, or play lawn games. Although we were very fortunate to have great weather on the day of our wedding (June 10, 2023), it was also important for us to have a fallback option available for inclement weather, and we were relieved that we would be allowed to utilize their indoor spaces - also very beautiful - if needed. Overall, we would definitely recommend Celebrate at Snug Harbor. We had an extraordinary wedding day, and it would not have been possible without the Celebrate team. Special shoutout to Jessica and Josephine, who were with us every step of the way!
Matthew Sanders
May 5, 2023.
Hidden gem. If you are invited to a wedding here, go. If you are considering a wedding here, do it.
Luz Otero
August 11, 2022.
Tiffany Heckelman
August 9, 2022.
Corey Sherman
July 28, 2022.
My wife and I had our wedding at Snug Harbor and could not be happier!! The venue is amazing, the staff was so great to deal with and food was excellent. If you are looking for a garden wedding in NYC look no further. We would definitely recommend this place! Thank you Jessica and the whole Snug staff!
Kasie Sullivan
July 25, 2022.
I attended a bridal shower here and it was the most perfect from beginning to end, as a guest! The food was delicious, the staff was exceptionally friendly and the venue was stunning. If I had particular events coming up I would look into hosting with Celebrate at Snug Harbor, but for now I will definitely recommend this place to my local friends!
theodore jordan
June 4, 2022.