Couples Tribute: Jenny and Jose
Jenny and Jose were married on October 2, 2021 in at Celebrate. It was a very romantic, memorable day for all.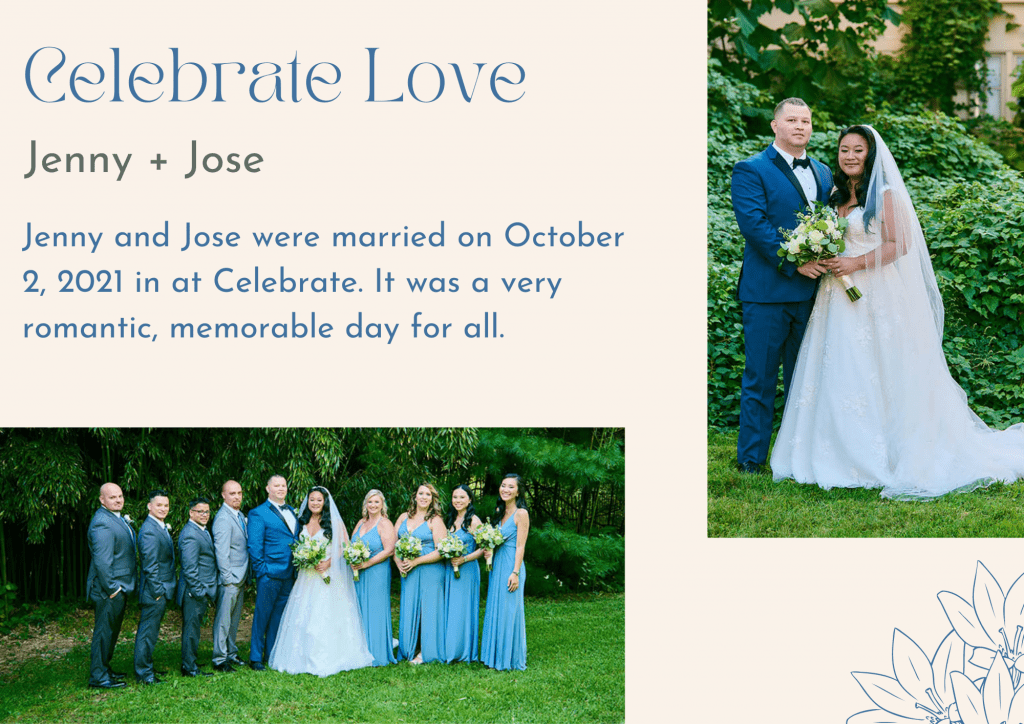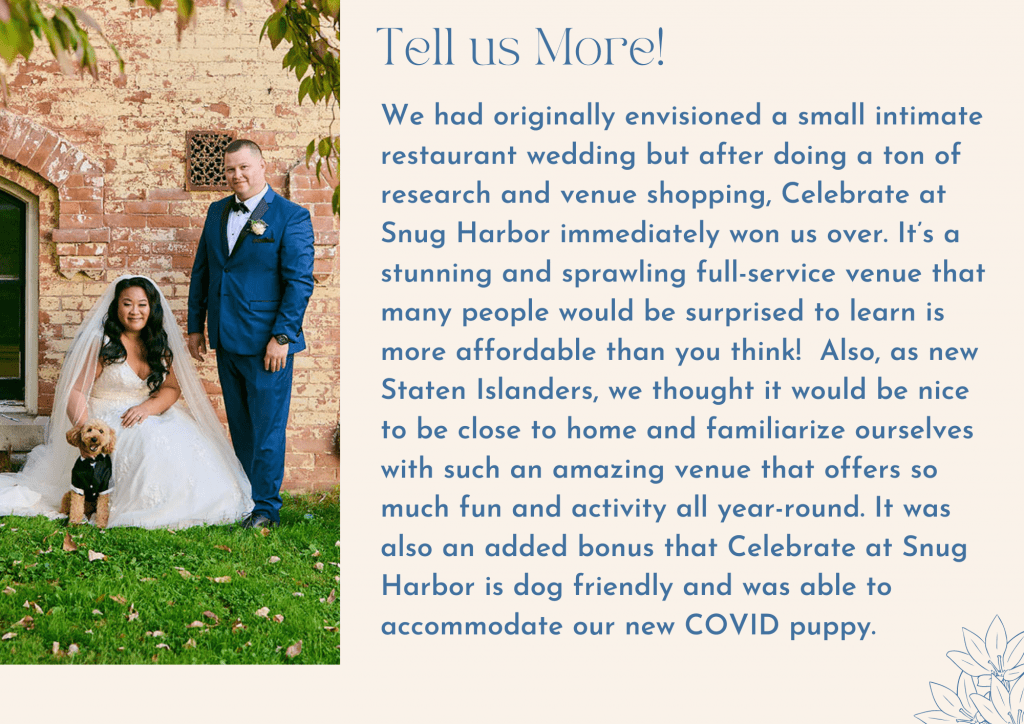 We had originally envisioned a small intimate restaurant wedding but after doing a ton of research and venue shopping, Celebrate at Snug Harbor immediately won us over. It's a stunning and sprawling full-service venue that many people would be surprised to learn is more affordable than you think! Also, as new Staten Islanders, we thought it would be nice to be close to home and familiarize ourselves with such an amazing venue that offers so much fun and activity all year-round. It was also an added bonus that Celebrate at Snug Harbor is dog friendly and was able to accommodate our new COVID puppy.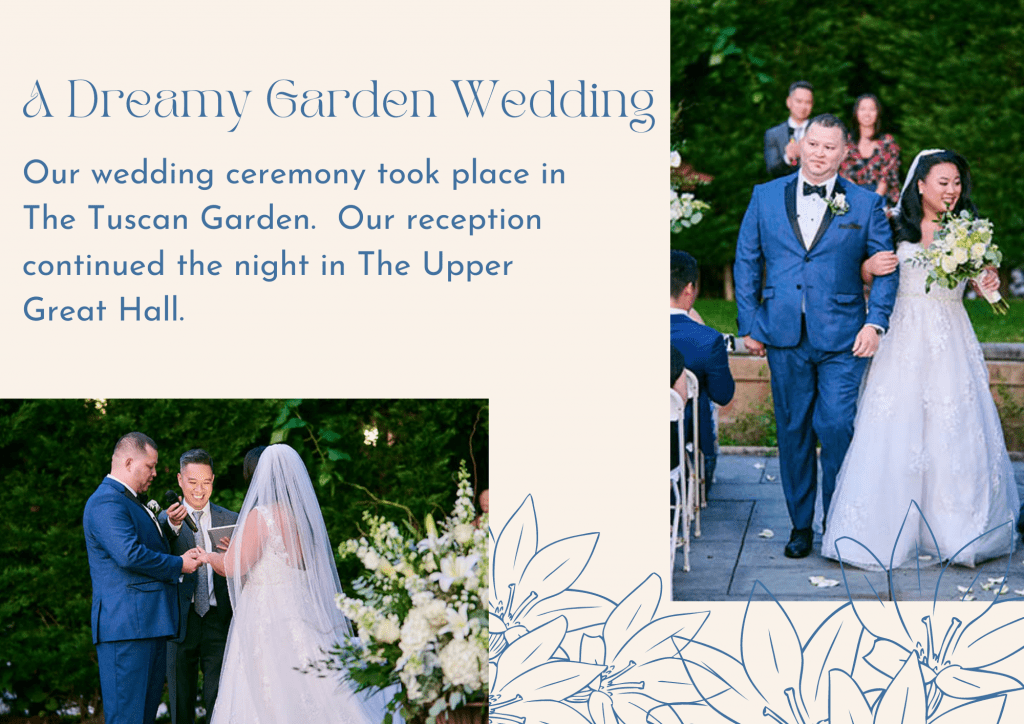 Our wedding ceremony took place in The Tuscan Garden. Our reception continued the night in The Upper Great Hall.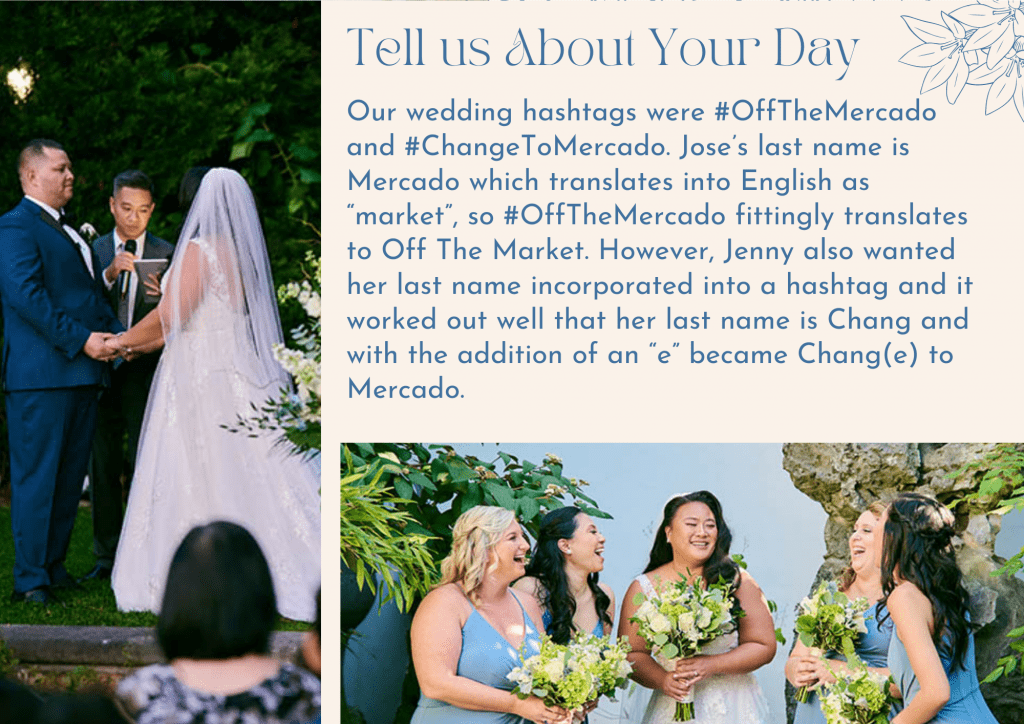 Our wedding hashtags were #OffTheMercado and #ChangeToMercado. Jose's last name is Mercado which translates into English as "market", so #OffTheMercado fittingly translates to Off The Market. However, Jenny also wanted her last name incorporated into a hashtag and it worked out well that her last name is Chang and with the addition of an "e" became Chang(e) to Mercado.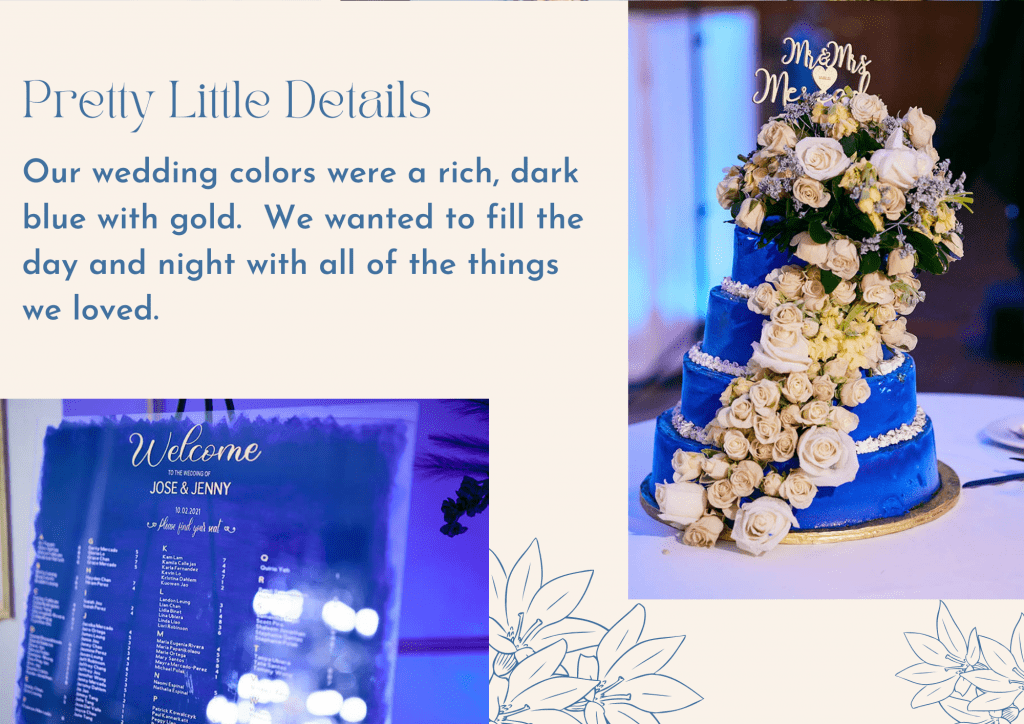 Our wedding colors were a rich, dark blue with gold. We wanted to fill the day and night with all of the things we loved.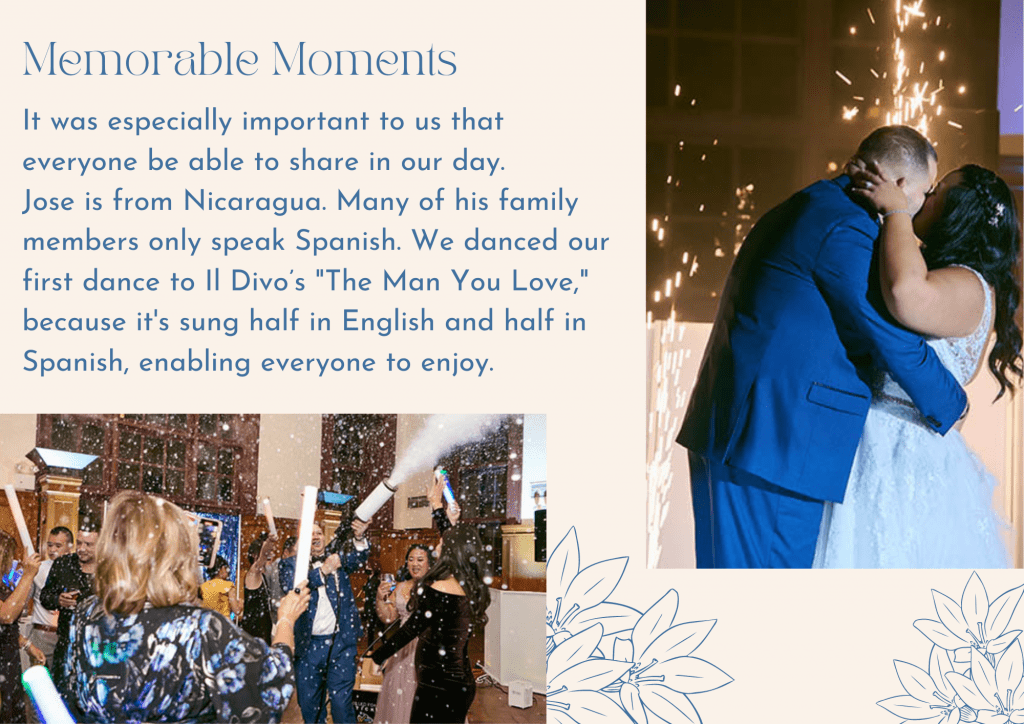 It was especially important to us that everyone be able to share in our day.  Jose is from Nicaragua. Many of his family members only speak Spanish. We danced our first dance to Il Divo's "The Man You Love," because it's sung half in English and half in Spanish, enabling everyone to enjoy.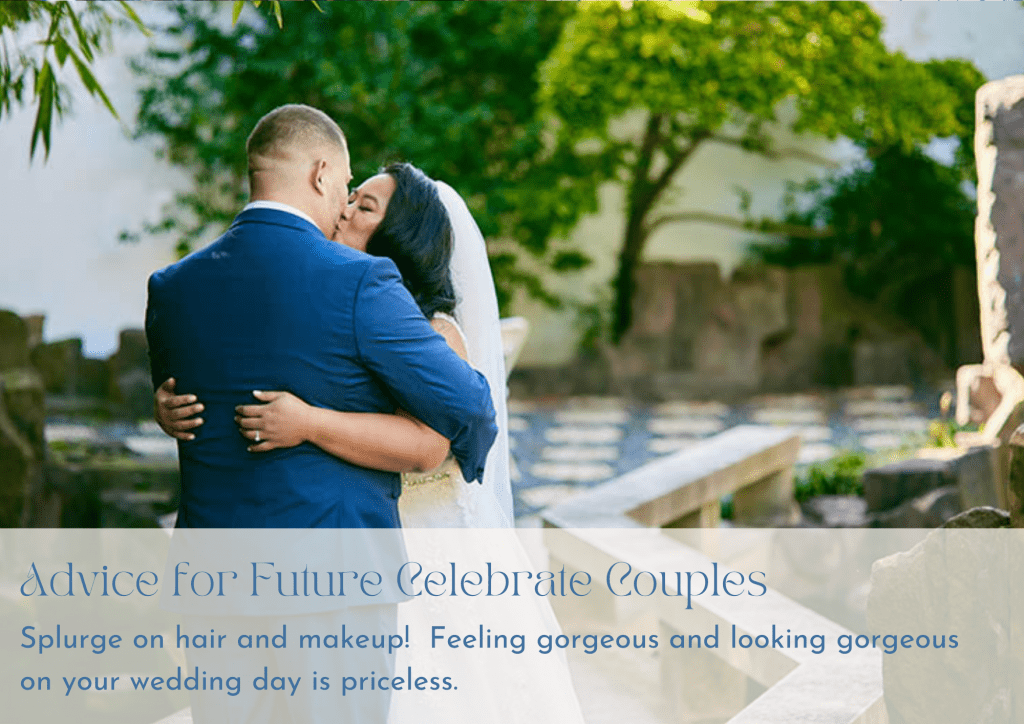 Splurge on hair and makeup! Feeling gorgeous and looking gorgeous on your wedding day is priceless.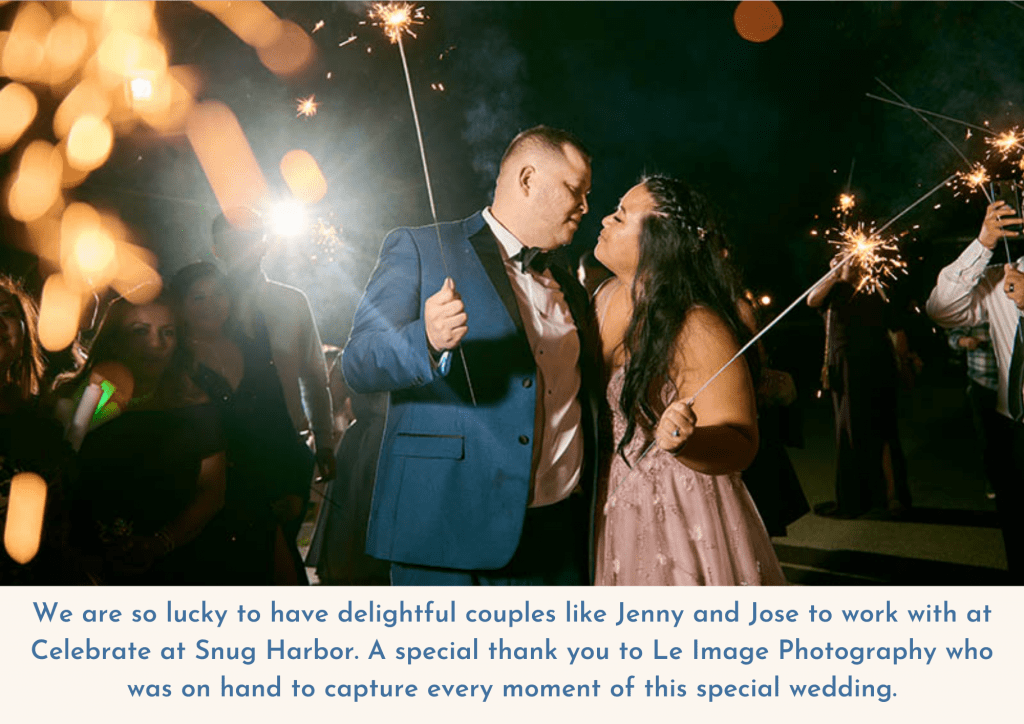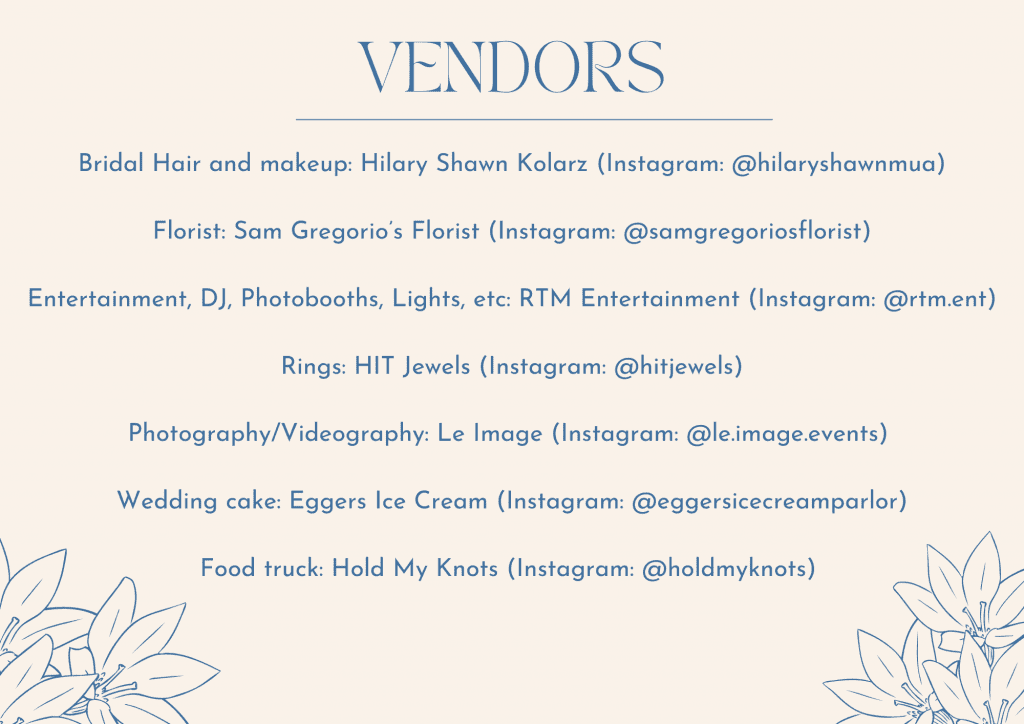 Bridal Hair and makeup: Hilary Shawn Kolarz (Instagram: @hilaryshawnmua)
Florist: Sam Gregorio's Florist (Instagram: @samgregoriosflorist)
Entertainment, DJ, Photobooths, Lights, etc: RTM Entertainment (Instagram: @rtm.ent)
Rings: HIT Jewels (Instagram: @hitjewels)
Photography/Videography: Le Image (Instagram: @le.image.events)
Wedding cake: Eggers Ice Cream (Instagram: @eggersicecreamparlor)
Food truck: Hold My Knots (Instagram: @holdmyknots)