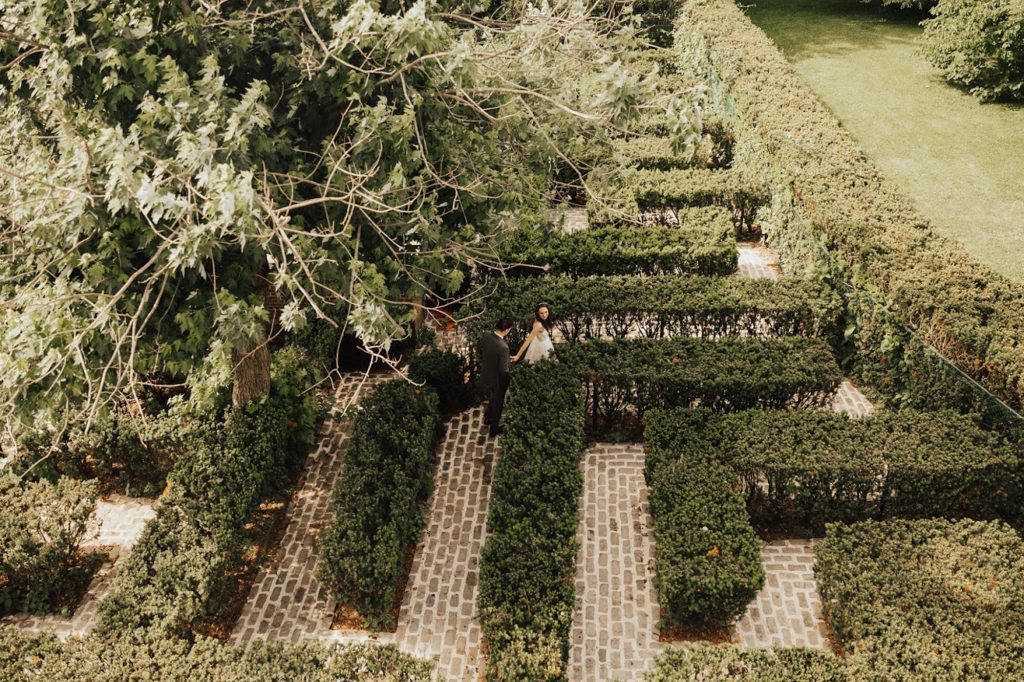 In the wedding world today, sustainability is being spoken about more now than ever. As a wedding venue we have seen more and more couples come through our doors interested in how they can make their weddings more sustainable. Luckily for us, this is something that we focus on at Celebrate so we wanted to share some tips on how you can host an eco-friendly wedding.
Choose a Sustainable Venue for your Big Day!
Your wedding venue can play a major role in helping your day become more eco-friendly.  When searching for a wedding venue, consider a local venue with outdoor locations, such as parks or gardens, which are naturally beautiful and don't require a lot for decorating. Celebrate is an event venue located in Snug Harbor Park which has their own farm and beautiful botanical gardens to choose from.  Having your wedding in an urban oasis of a botanical garden, is the perfect spot to host a sustainable wedding in NYC.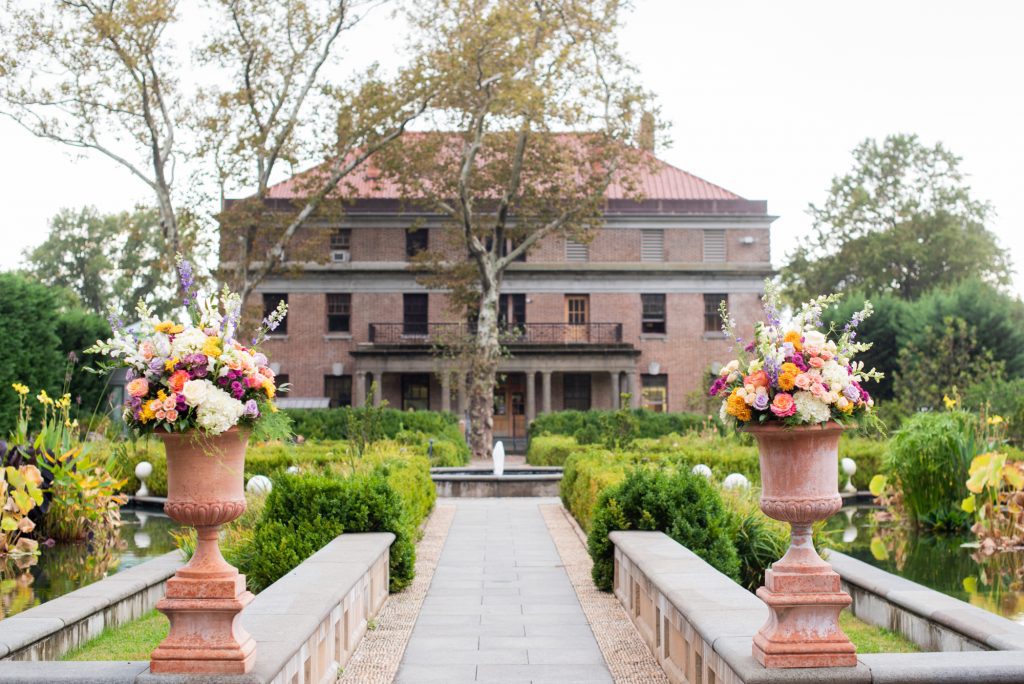 Find a Dual Ceremony-Reception Site
One great thing about Celebrate at Snug Harbor is that our venue offers both ceremony and reception locations. We offer outside locations to host your ceremony and/or reception outside, which cuts down on electricity usage. Such a win! If you are looking to book two separate locations for your wedding day, consider booking a dual-site location instead. This will substantially cut down on carbon emissions from you, your vendors and guests transportation.
Relish Catering + Hospitality is an Eco-Friendly Caterer 
Relish Catering + Hospitality is the onsite caterer at Celebrate at Snug Harbor. We are proud to say that Relish is a top New York City sustainable caterer. We believe in sustainable practices that minimize environmental impact. That's why we prioritize waste elimination and product reuse whenever possible. Relish strives to not only continue to learn about new initiatives and products, but also ensuring that we share this knowledge with our clients, team members, and vendor-partners.
Florals and Decor
Going overboard with decor and florals can be a significant waste at weddings.  Most of the time these decorations are gone to waste right after the event ends. Some great ideas for an eco-friendly vibe would be to find a florist who is eco-friendly.  It is also helpful to use flowers that are in-season cut flowers, this can help keep your costs down and your event green. It is also a great idea to embrace the use of hardy foliage like plants, succulents, eucalyptus, herbs like rosemary, lavender, and artichokes or even fruit such as apples, oranges, lemons and limes for sustainable wedding decor.  You may also consider using dried wedding flower alternatives or realistic artificial florals which would last way longer than regular floral arrangements.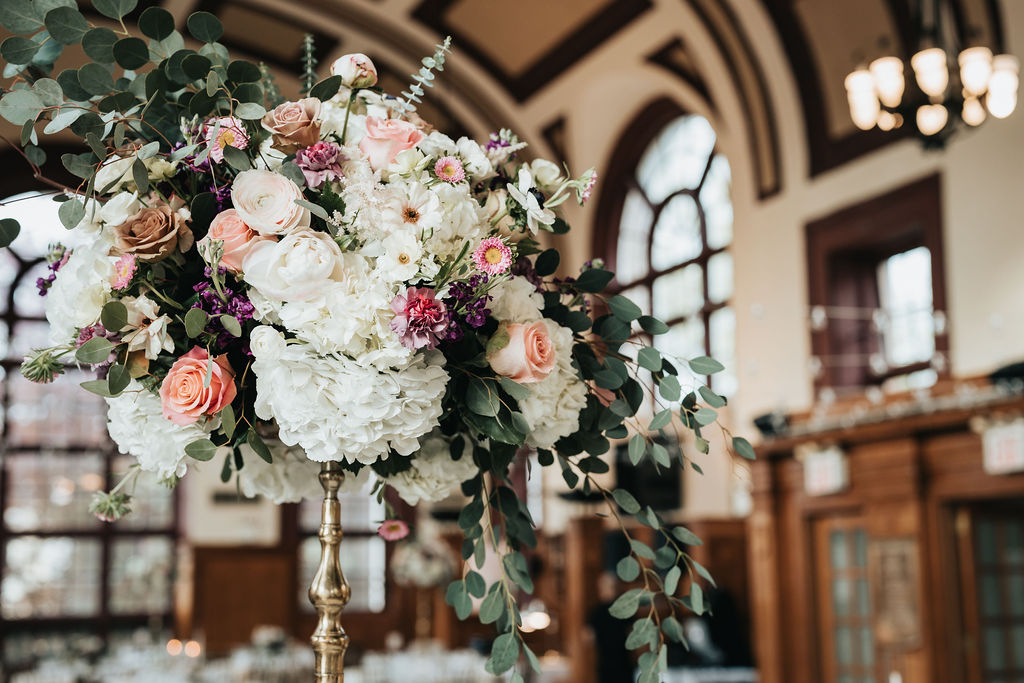 Rent, Don't Buy
Consider renting your wedding attire or bridal party attire.  Studies like this one show that so millions of textiles and clothes end up in landfills every day.  Renting clothing for your wedding like your bridal party attire, tuxedo and/or your wedding dress will help combat this issue. Check out the following sites for some great options!
Online Tuxedo & Suit Rentals | Generation Tux | New Styles
Wedding Dress Rental – The Dress Outlet
Rent the Runway | Rent thousands of designer clothing, dresses, accessories and more.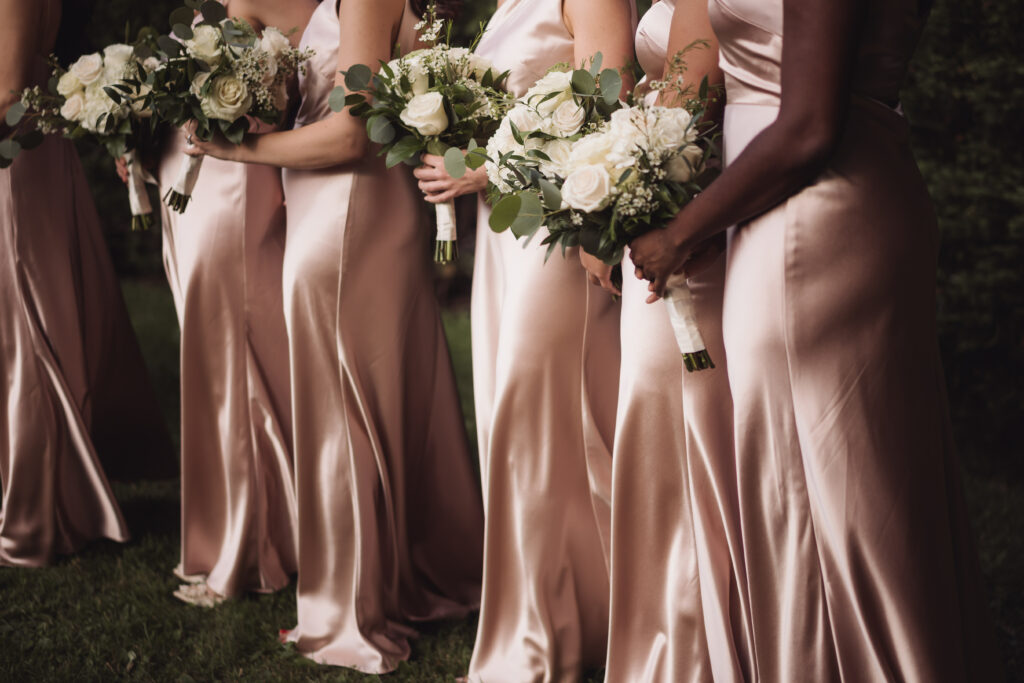 Favors
While we love the idea of gifting your wedding guests a token of appreciation on your special day, sometimes these little tokens can create waste. If you're planning a sustainable wedding or you're striving for a zero-waste wedding, we have a few ideas that would be perfect to give to your guests. One zero-waste wedding favor would be to make a donation to a cause or charity that's near and dear to your hearts. This is a super eco-friendly wedding favor, it's also a creative and meaningful way to personalize your nuptials. If you are still set on actual favors, consider items like seed packets, herb kits, succulents, edible treats (think jars of honey or jams), and reusable tote bags.
Invitations
Invitations can be beautiful, but they can also be wasteful, with paper invitations often ending up in the trash after the wedding. If going for actual invitations, consider using an eco- friendly vendor or website who uses recycled paper for their invitations. We also love the new modern idea of using an online platform to send and receive rsvp's for your wedding day.  This will help cut back on the amount of mail going back and forth and therefore reducing the carbon footprint as well.  Check out this great site to start exploring online wedding invitations.
Email Online Invitations that WOW! | Greenvelope.com
We would love nothing more than to see more of our couples hosting a sustainable wedding at Celebrate.  Choosing a sustainable venue and following some of these tips will make for a beautiful and eco-friendly wedding that will help minimize your carbon footprint. We want you to always remember, it is your wedding day and your decisions, but small changes and eco-friendly decisions can make a big impact for our environment!
Our dedicated team of talented Event Planners are here to help you plan your perfect day. Let's get started today. Contact us anytime at events@celebrate-snug.com or call 718.442.2700