The 38th Annual Neptune Ball
Snug Harbor's 38th annual Neptune Ball was originally scheduled to take place back in June, but unfortunately this event was postponed due to the smoke-filled skies and poor air quality hovering over NYC from the Canadian Wildfires.  Fast forward to September 22, 2023, when the highly anticipated Neptune Ball went off without a hitch! Nearly 300 guests came together on a beautiful September evening to celebrate one of Staten Island's most treasured events.
The Snug Harbor and Celebrate Teams had the privilege of collaborating with Alissa, the creative genius behind Champaperie, one of Celebrate's top-notch preferred event planners to plan this event. Guests were swept away into a world of unrivaled elegance and sophistication under a magnificent tent located on the sprawling South Meadow at Snug Harbor. Dazzling décor by Flora and Dean, delectable cuisine and crafted cocktails by Relish Catering + Hospitality, and captivating entertainment by Cause and the Effects. The evening's festivities were all around a truly splendid affair.
Let's now take a peek into the planning process, where the exceptional vendors brought together a symphony of extraordinary details that converged to create an unforgettable experience.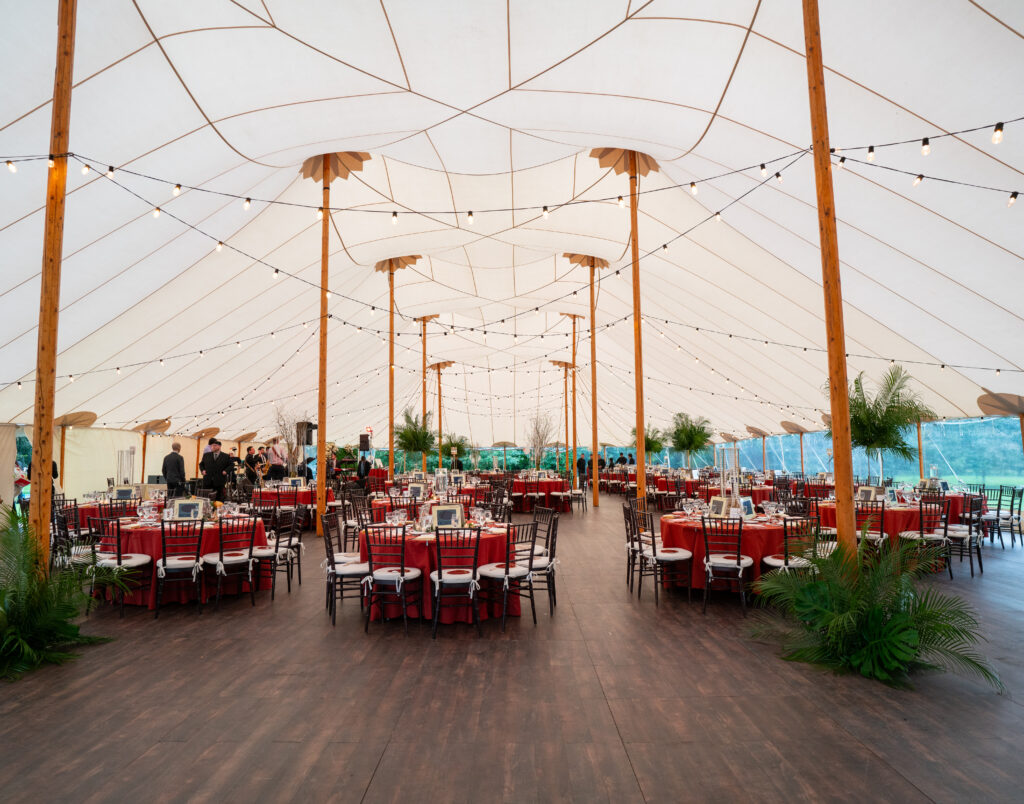 When we chatted with Alissa, owner of Champaperie to see what she had to say about planning the Neptune Ball this year she said: "It's an honor to be a part of the incredible team that plans the Neptune Ball. From the amazing honorees and the beautiful grounds to the delicious food, and everything in between, it's always a night to remember. This year in particular, we instituted a lot of new and exciting features – like the beautiful Sperry Tent and the interactive iPad centerpieces. There's nothing better than seeing our new ideas come to life and watching our guests enjoy every minute of it. I can't wait to see what we have up our sleeves for next year!"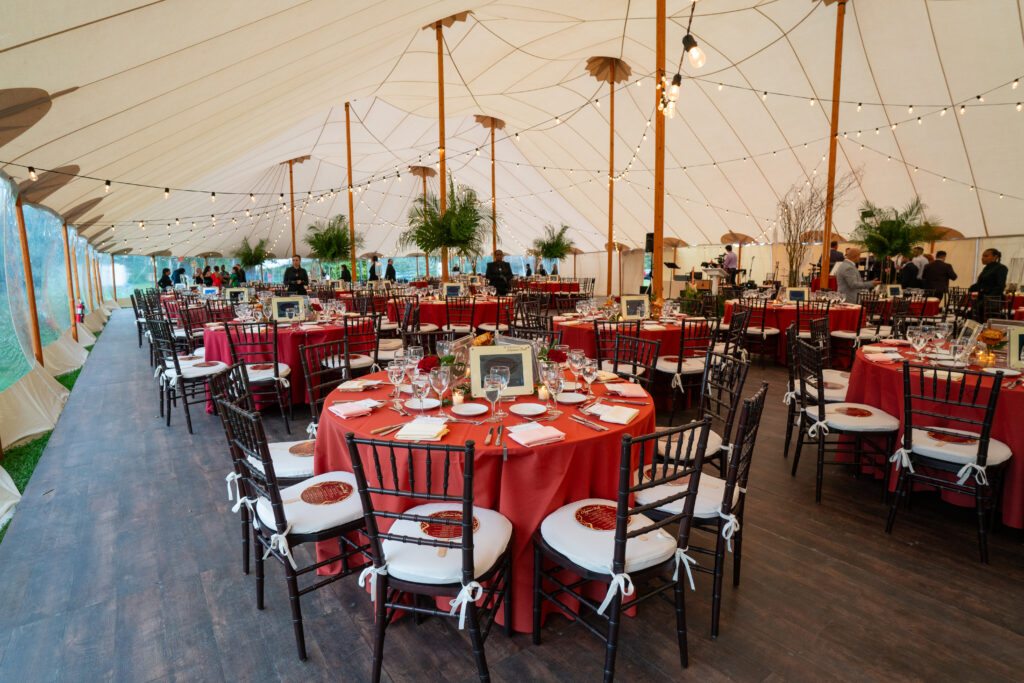 This year, guests were treated to a new and interactive electronic tabletop journal as a way to learn about the honorees of the evening and even make a donation to Snug Harbor. It was a neat feature that Snug Harbor incorporated into this event.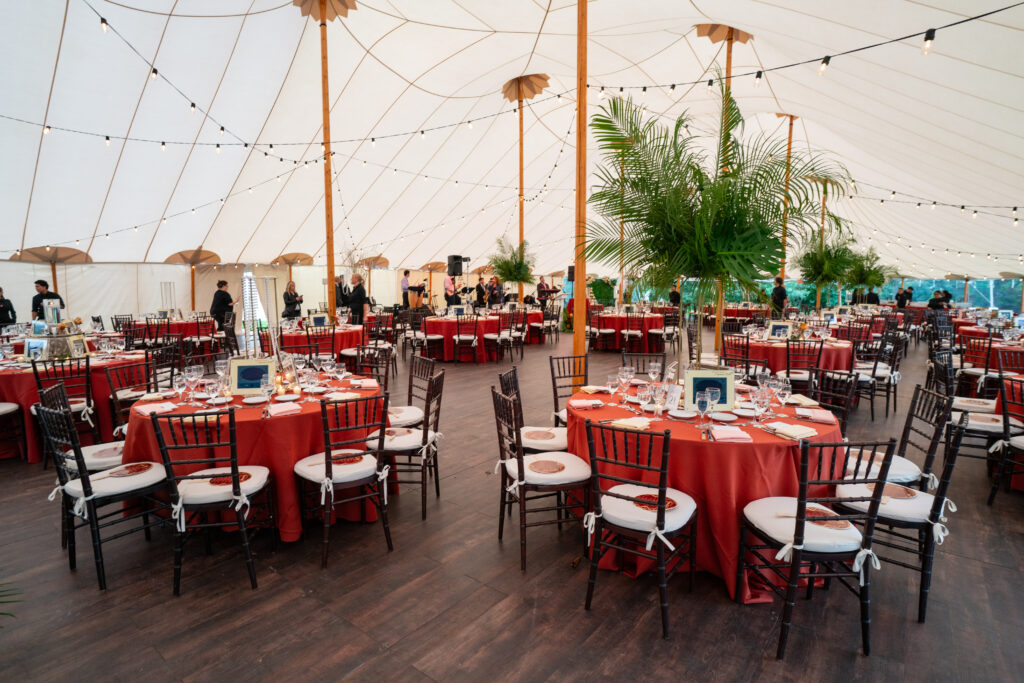 When Sal from Flora and Dean was curating the design for this year's Neptune Ball, he wanted to create moments in that spectacular tent that nodded to the theme but also felt lush and elegant. 
"For the centerpieces I incorporated pearls and ostrich feathers amongst candlelight to echo 1920s vibe of this year's event. But after seeing the tent for the first time I knew we needed something to occupy some of the height in that space. So, I chose to use large palm leaves to take up some of that real estate and to add some extra color and texture against the tent's white walls and top." – Sal, Flora and Dean
"It was important for me to create pieces that had movement, and nothing gets people moving quite like music. With the help of the community, I was able to incorporate many real instruments into the design. When guests arrived, they were greeted with a vintage victrola that was bursting with balloons (all biodegradable) which flowed up the walls and down the entry path leading to the tent. I incorporated the same balloons with a trumpet and cello towards the back of the tent to create a fun photo op."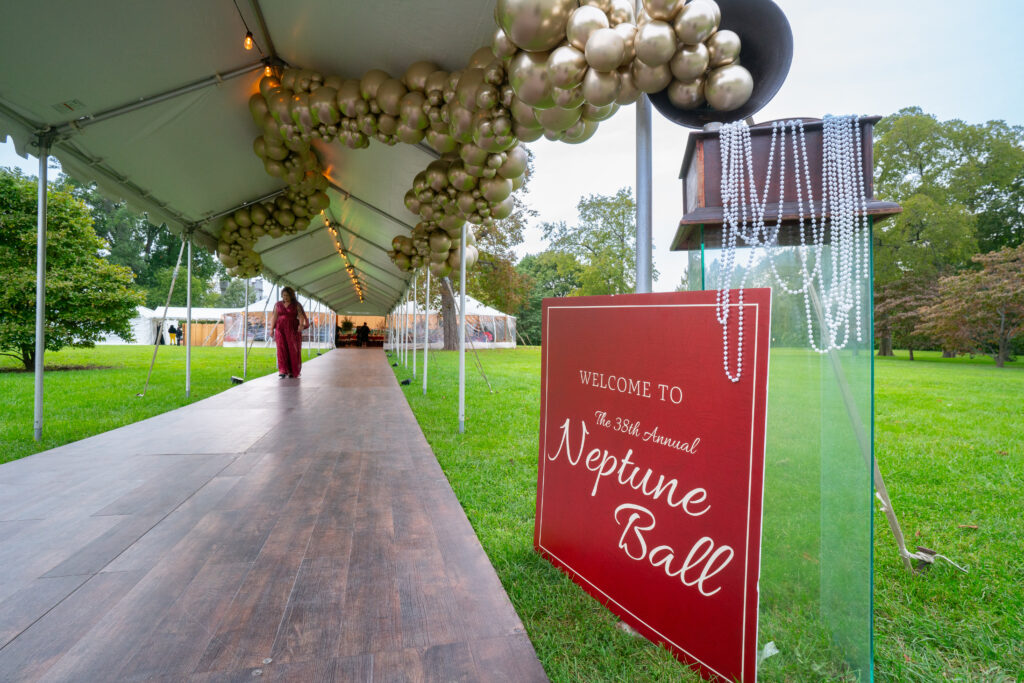 When Executive Chef Mark was planning the menu with the Snug Harbor team, he had a lot of inspiration for the event, he said, "Invoking the 1920's Avavnt Garde, with painters, influenced by the Jazz scene. From the bold colors of Archibald J. Motely, the feminine motifs of Georgia O'Keefe, the geometric abstractions of Sonia De Launay, here, we paint plaints with sauces of rich and varied preparations of peak season vegetables."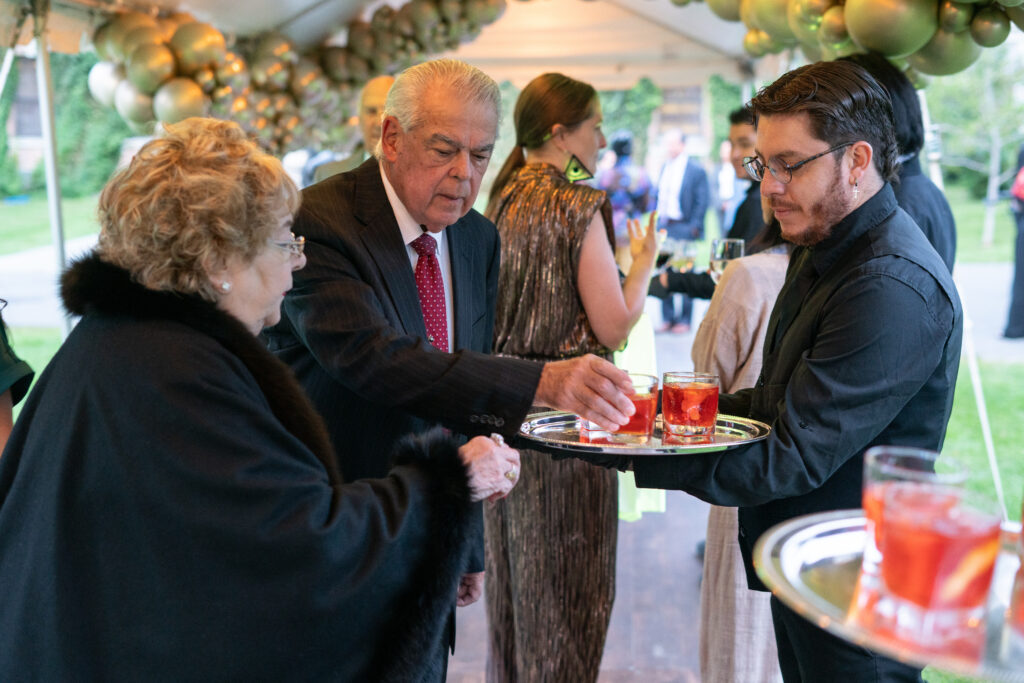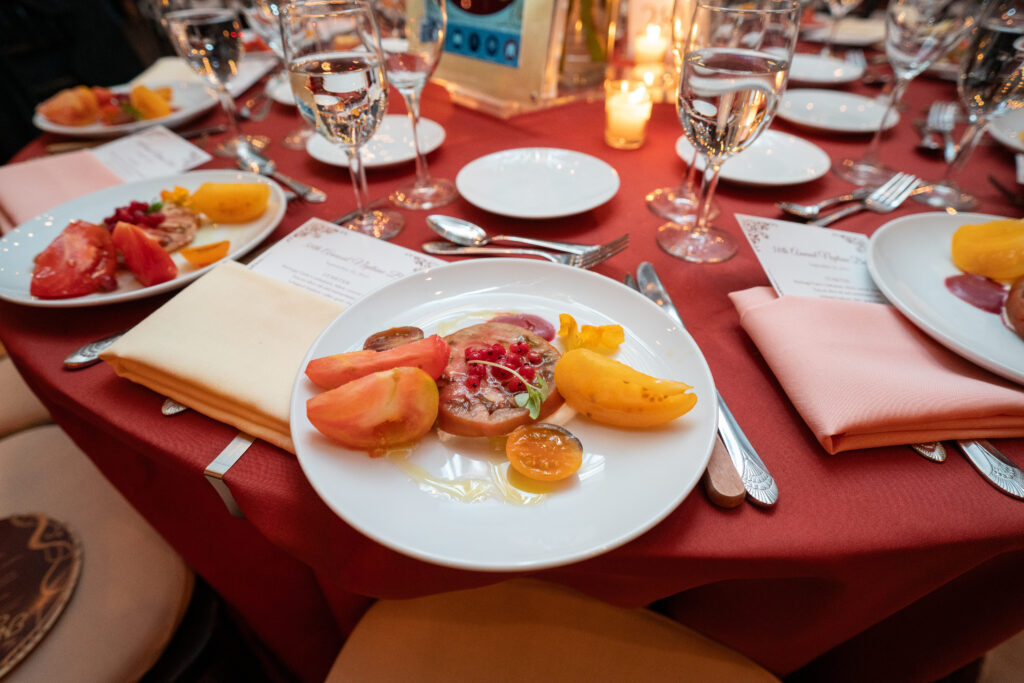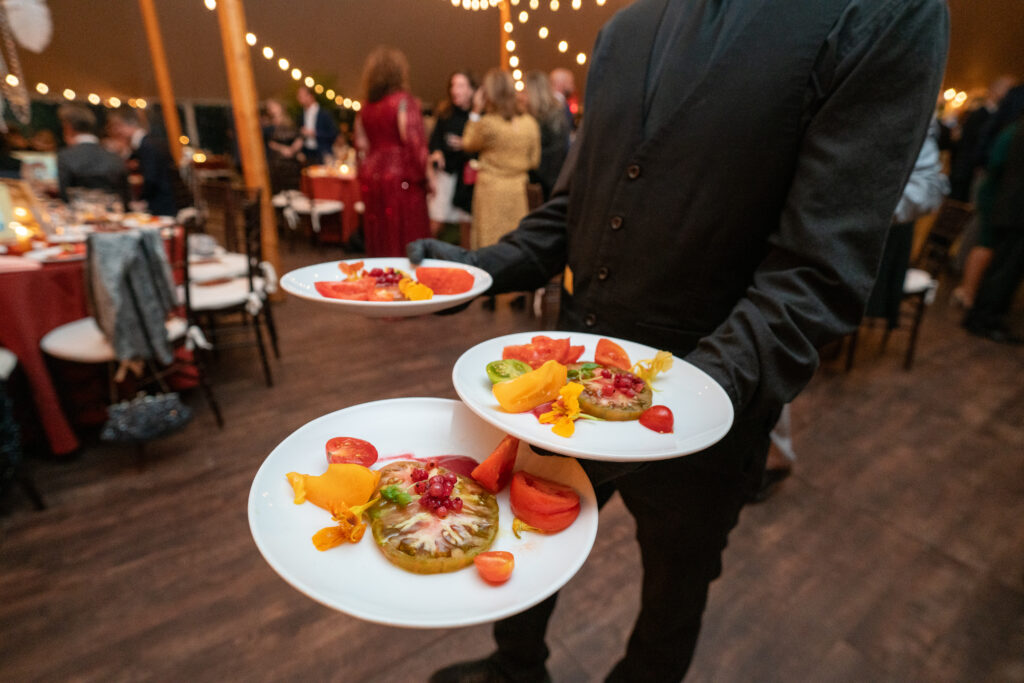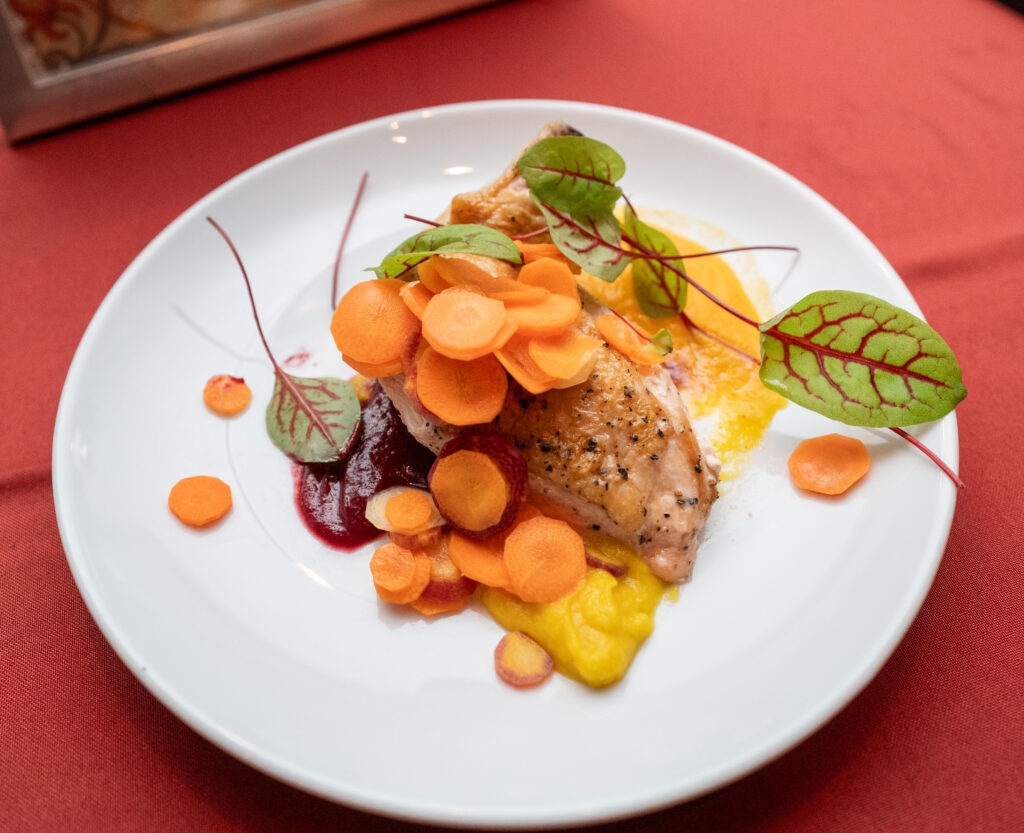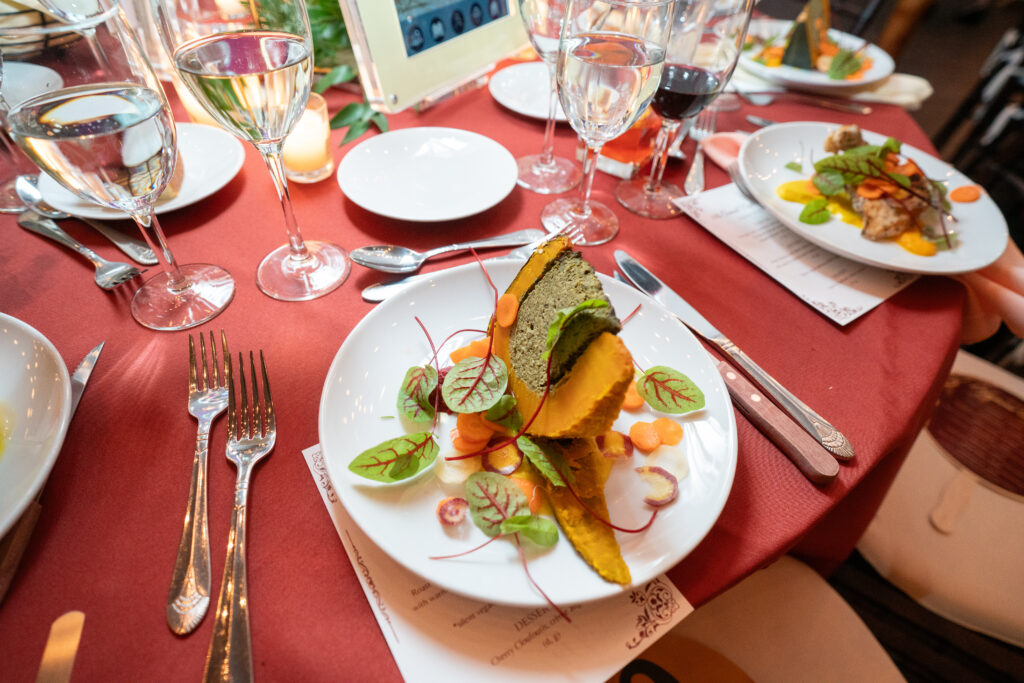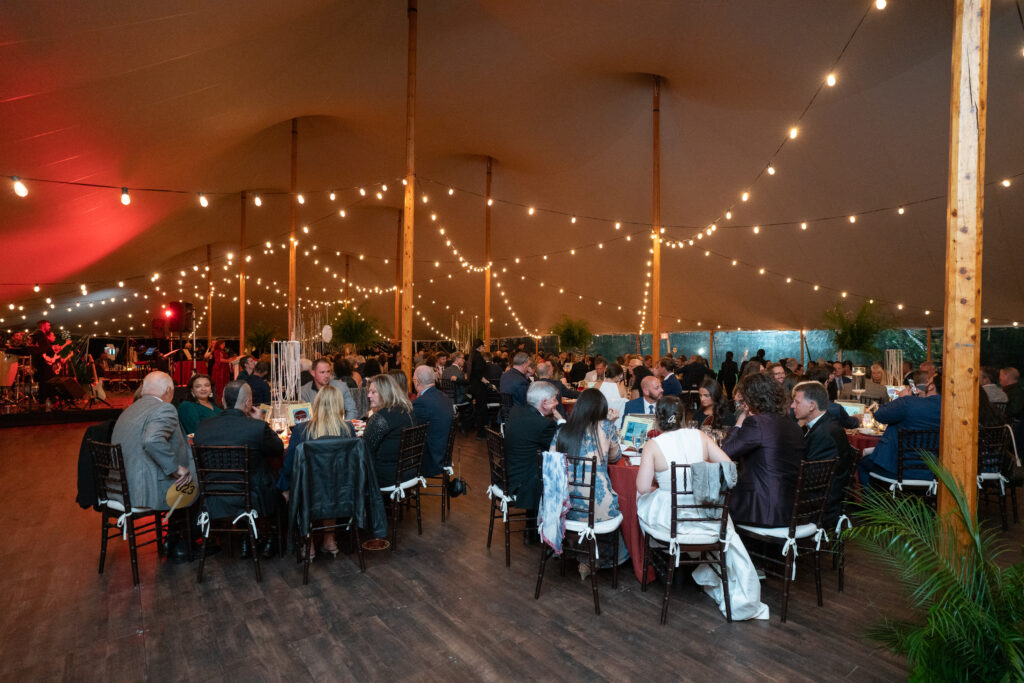 After Dinner was served, Staten Island's very own band Cause and the Effects set a festive tone throughout the evening, with an ongoing mix of classic standards and upbeat hits. The dance floor was rocking!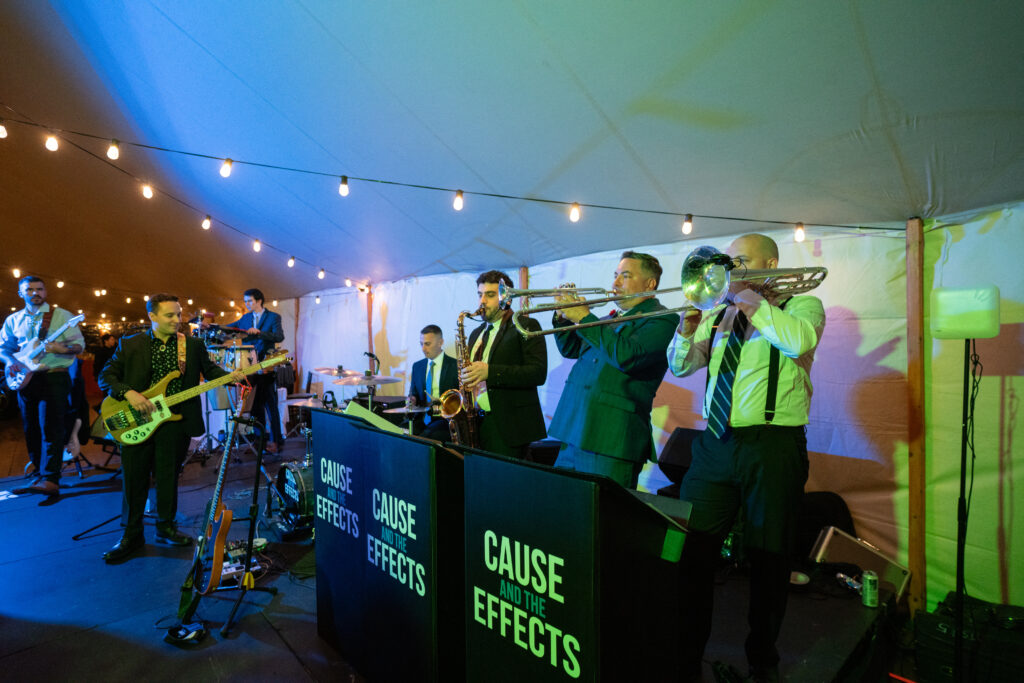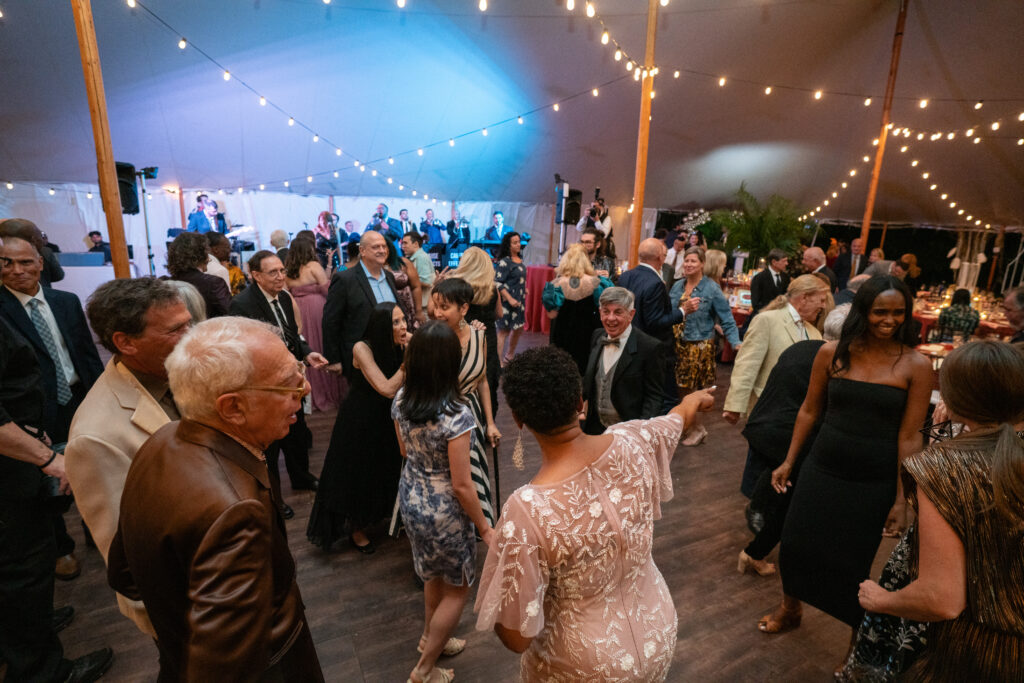 "Though our June event was postponed due to the Canadian wildfires, September provided the perfect setting for our 38th Annual Neptune Ball. From food to décor to entertainment, the evening was magic for our nearly 300 guests made up of Snug Harbor's supporters, onsite community, and funders! We can't wait to see what the 39th Annual Neptune Ball will bring!" – Jenny Kelly, Director, Event & Business Partnerships
We're immensely proud of the results and couldn't have asked for a better evening for such a remarkable celebration. Thank you to Tanel from Silence ByK Photography for the awesome photos!
Contact us today to plan your next event at Celebrate!