The Neptune Ball Through the Years
A trip down memory lane:  Let's take a look back at photos from past Neptune Balls at @snugharborccbg that Relish has been catering since 2017!
In 2017, the Neptune Ball was themed "Carnevale dell'Arte" or a dazzling Venetian masquerade.  Everything took place in the charming Tuscan Garden then moved into the Upper Great Hall.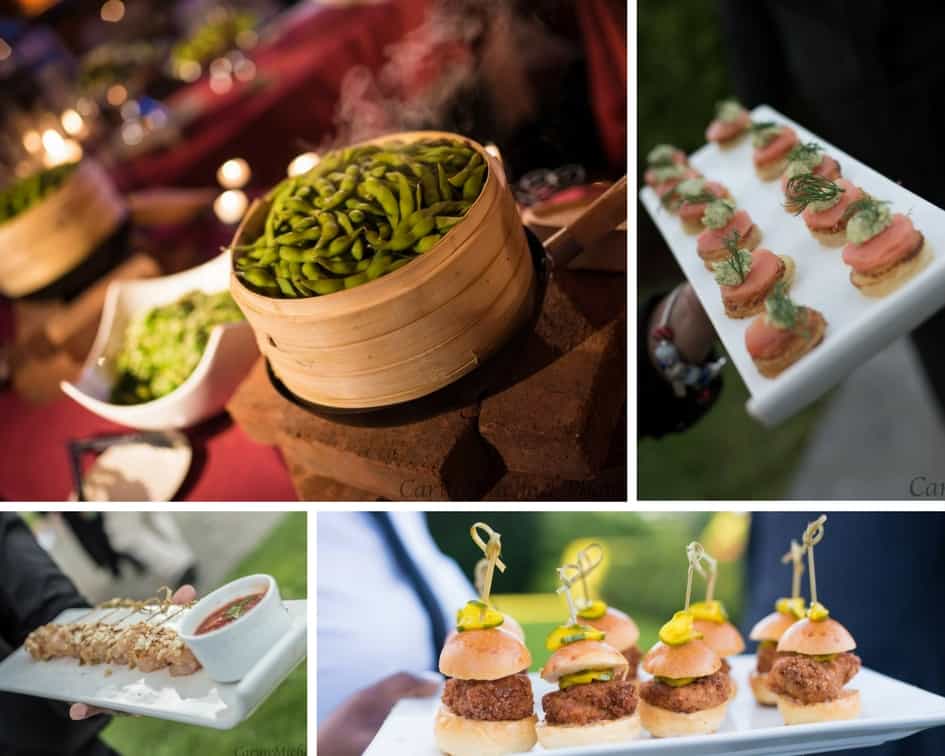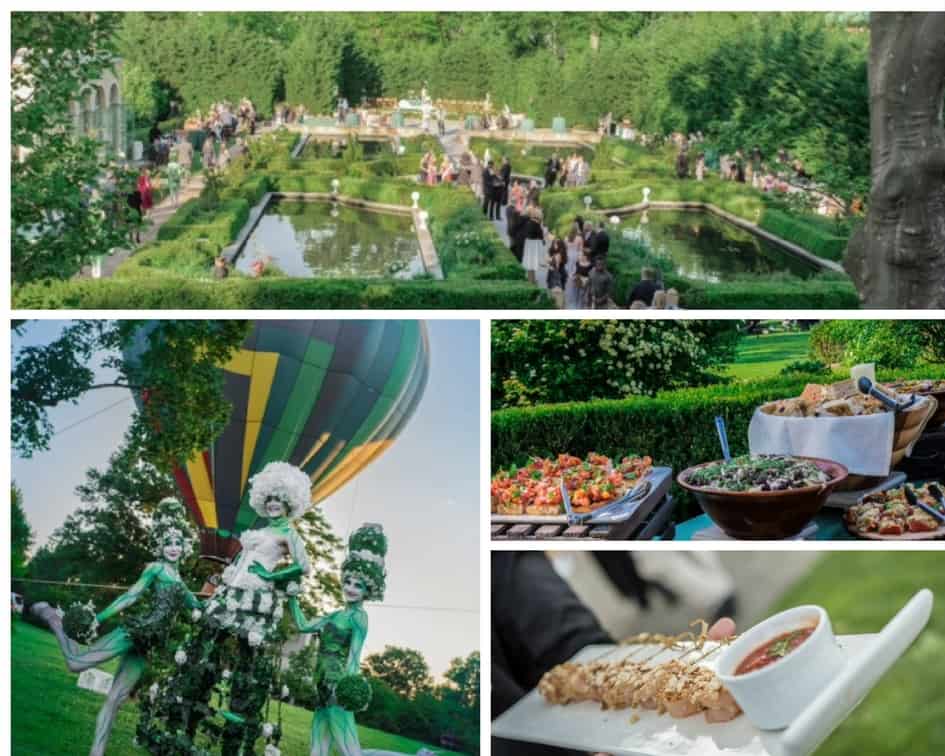 In 2018 the 35th annual Neptune Ball was celebrated in the New York Chinese Scholar's Garden, located on the grounds of Snug Harbor Cultural Center and Botanical Garden. This year marked the 20th anniversary of the Chinese Scholar Garden on Staten Island.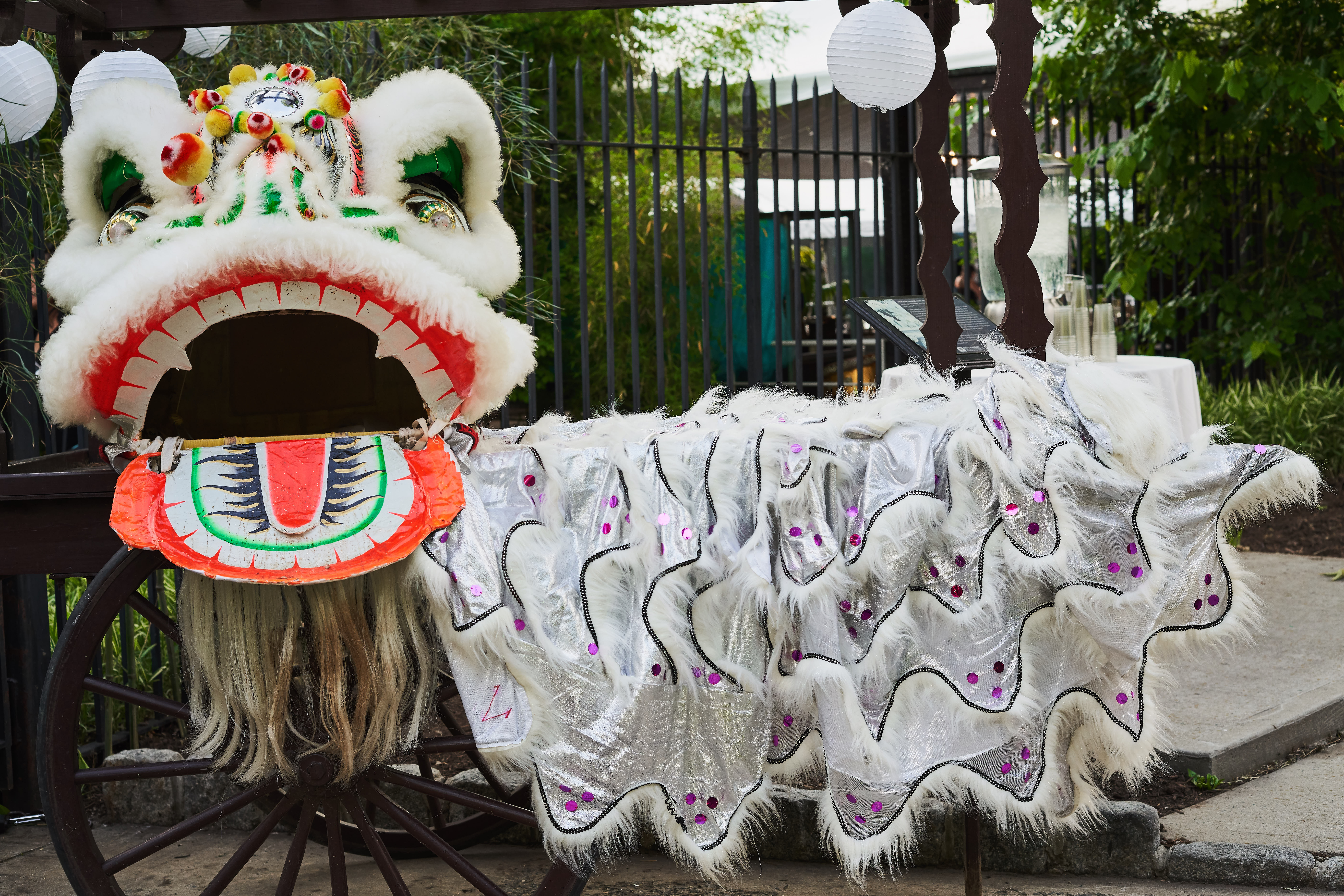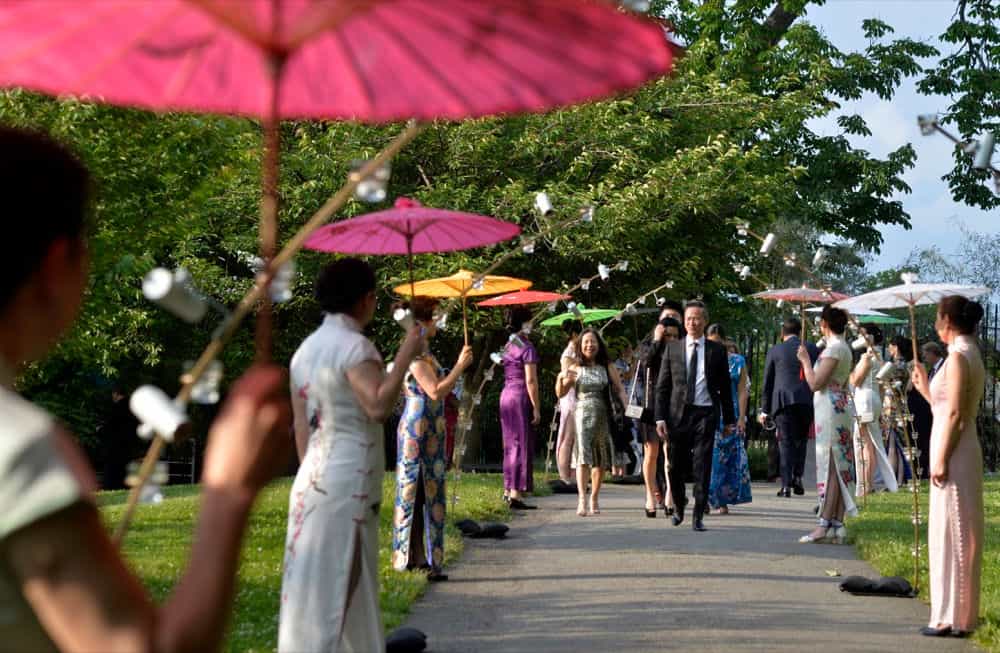 Guests enjoyed cocktail hour featuring Asian-inspired cuisine at a buffet-style tasting banquet, prepared by Relish Caterers at Celebrate Snug Harbor.
In 2019 the Snug Harbor Neptune Ball took place on Cottage Row.  The streets were transformed into a garden and "street party" enlivened with lush lawns, plants, "strolling trees," and upbeat music. Guests enjoyed everything from boozy bites for appetizers, soft shell crab for dinner and even a fun candy table for dessert!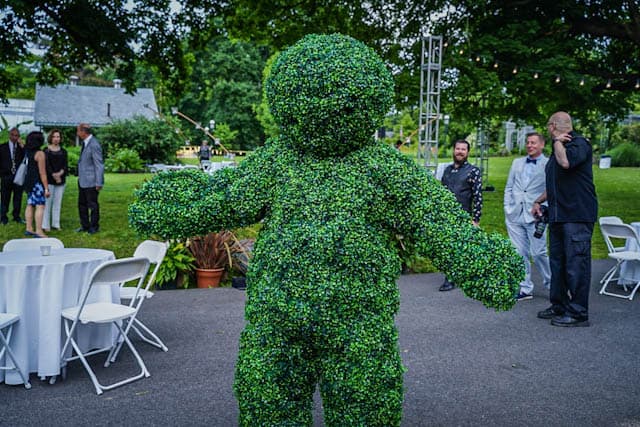 In 2020 and 2021, the Neptune Ball unfortunately was cancelled due to Covid-19.  However, the Neptune Ball was back in 2022 and it was a wonderful evening. Guests enjoyed a cocktail hour by the Carl Grillo Glasshouse.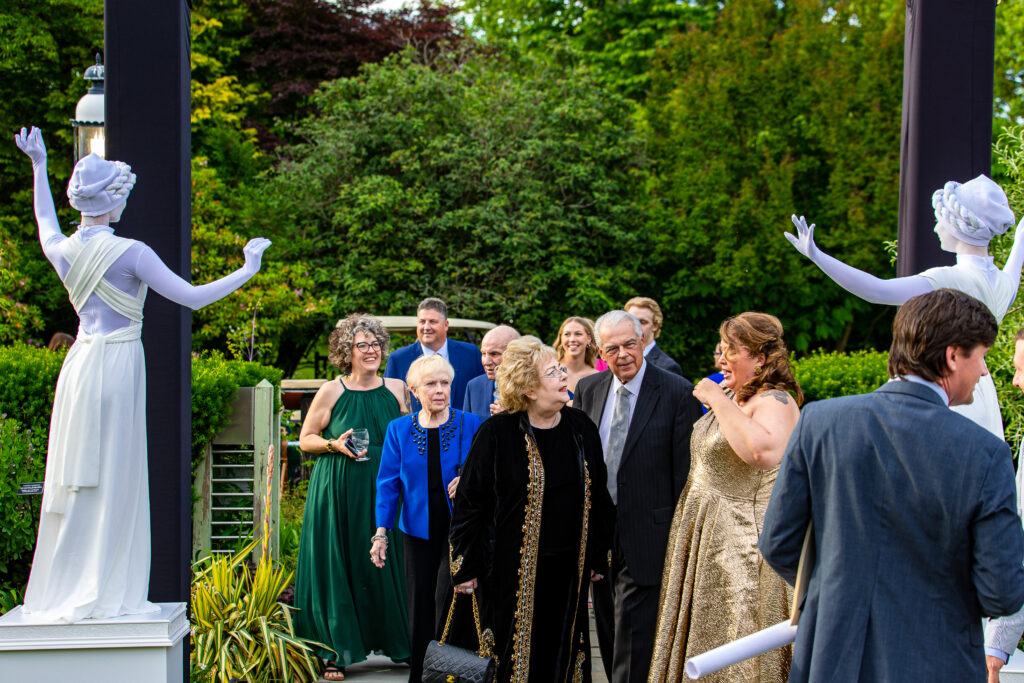 Dinner by Celebrate at Snug Harbor took place along the Gazebo Road, which included fresh produce grown at Snug Harbor's Heritage Farm.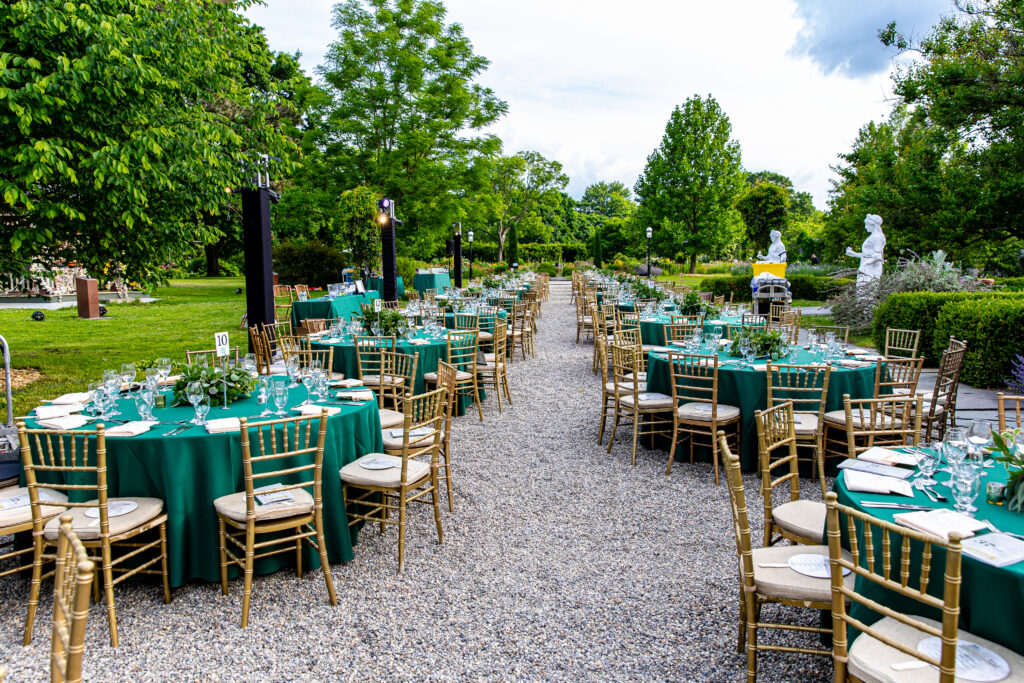 The evening continued after dinner with an after-party on the Carl Grillo Glass House lawn, with an encore performance by Sunrise and dancing. Event planning and design is provided by Alissa Sinagra of Champaperie.
This year's highly anticipated Neptune Ball, one of our favorite events of the year, will be held on June 9th.  Guests will be swept away into a world of unrivaled elegance and sophistication, where the rhythms of the city lead you through our Secret Garden path into a feast for the senses on the sprawling South Meadow. With dazzling décor, delectable cuisine by Relish Caterers, and captivating entertainment by Cause and the Effects, the evening's festivities promise to be an unforgettable experience, with innovation and adventure woven throughout every moment. We look forward to sharing every detail with you.